A warm welcome to this, our second blog post. This week we're going to invite you to an exclusive behind the scenes experience at Antonia York. Step inside our creative space and take a little tour of where the magic happens. 
The Studio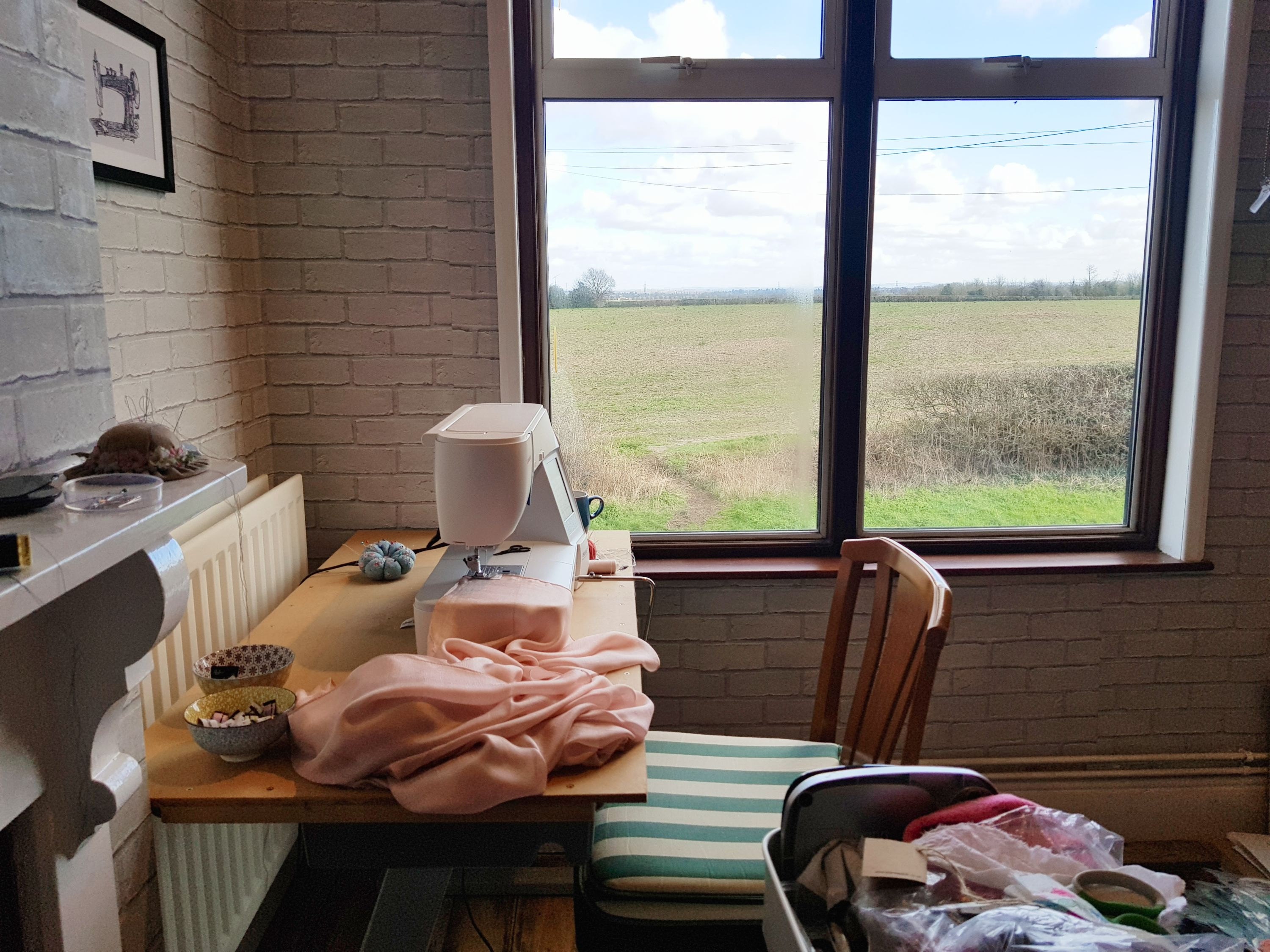 It all begins in the studio! This is the fun part of the design process, especially for Jan, and where she makes her ideas visual through the use of mood boards. 
The mood board generally consist of a collage of ideas in the form of photos, sketches, and swatches of yarn or fabric which showcase styles, patterns, and colour. Using the mood board for inspiration, Jan will try out various ideas, making patterns and toiles to test the style, size and fit of the sample product. 
 Sourcing Fabric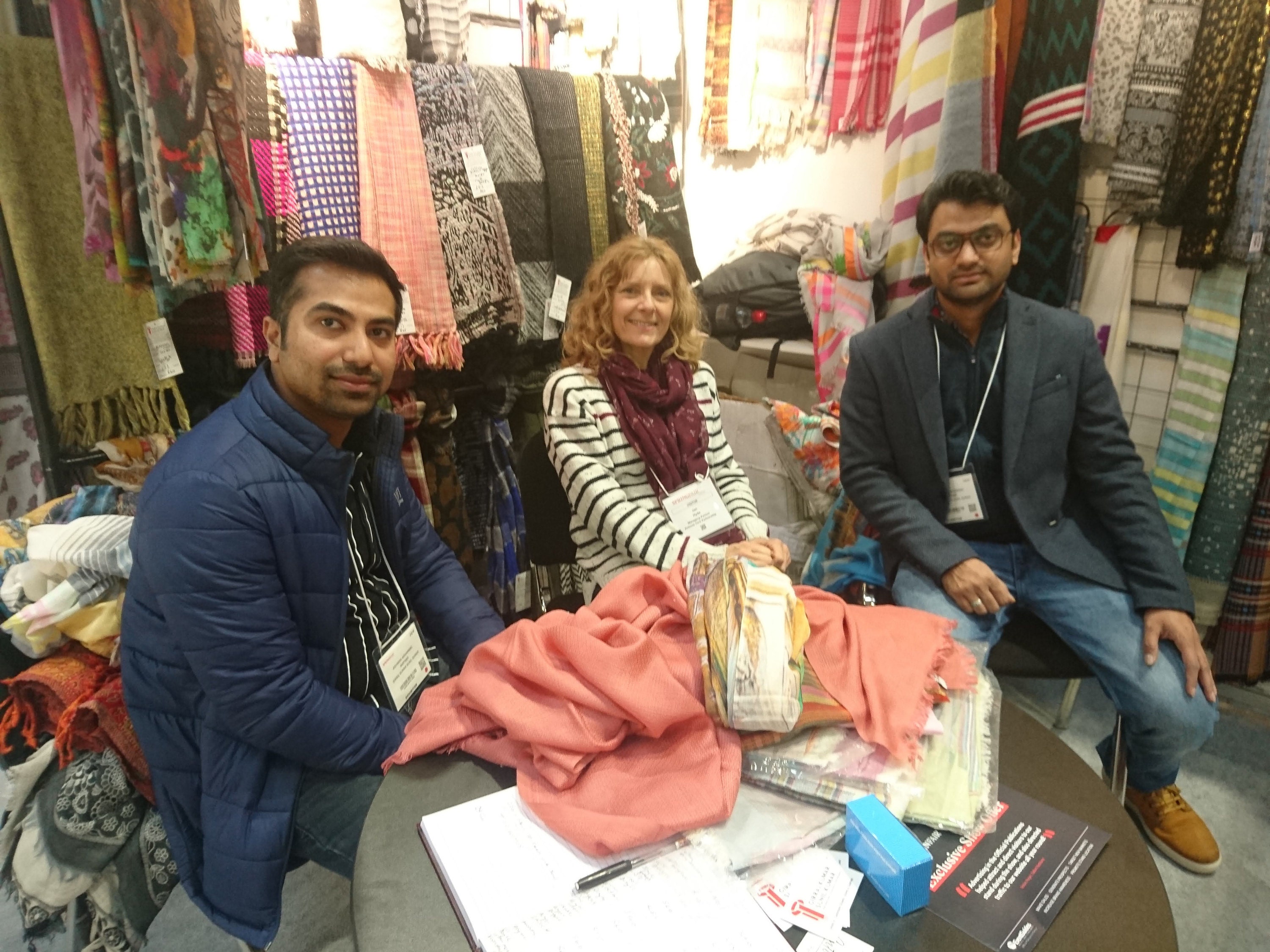 The next part in our journey is to source beautiful yarns and fabrics for our products. We attend local textile fairs and meet up with our friendly fabric manufacturers to discuss ideas and options. We like to buy our fabric locally, when at all possible, and buy from several small manufacturers in our home town of Leicester. We also buy fabric from surplus, redundant stock purchased from large fashion houses, which would otherwise go to landfill.  
Next it's back to the studio, where Jan turns her ideas into reality by cutting patterns and making up a sample in the chosen fabric.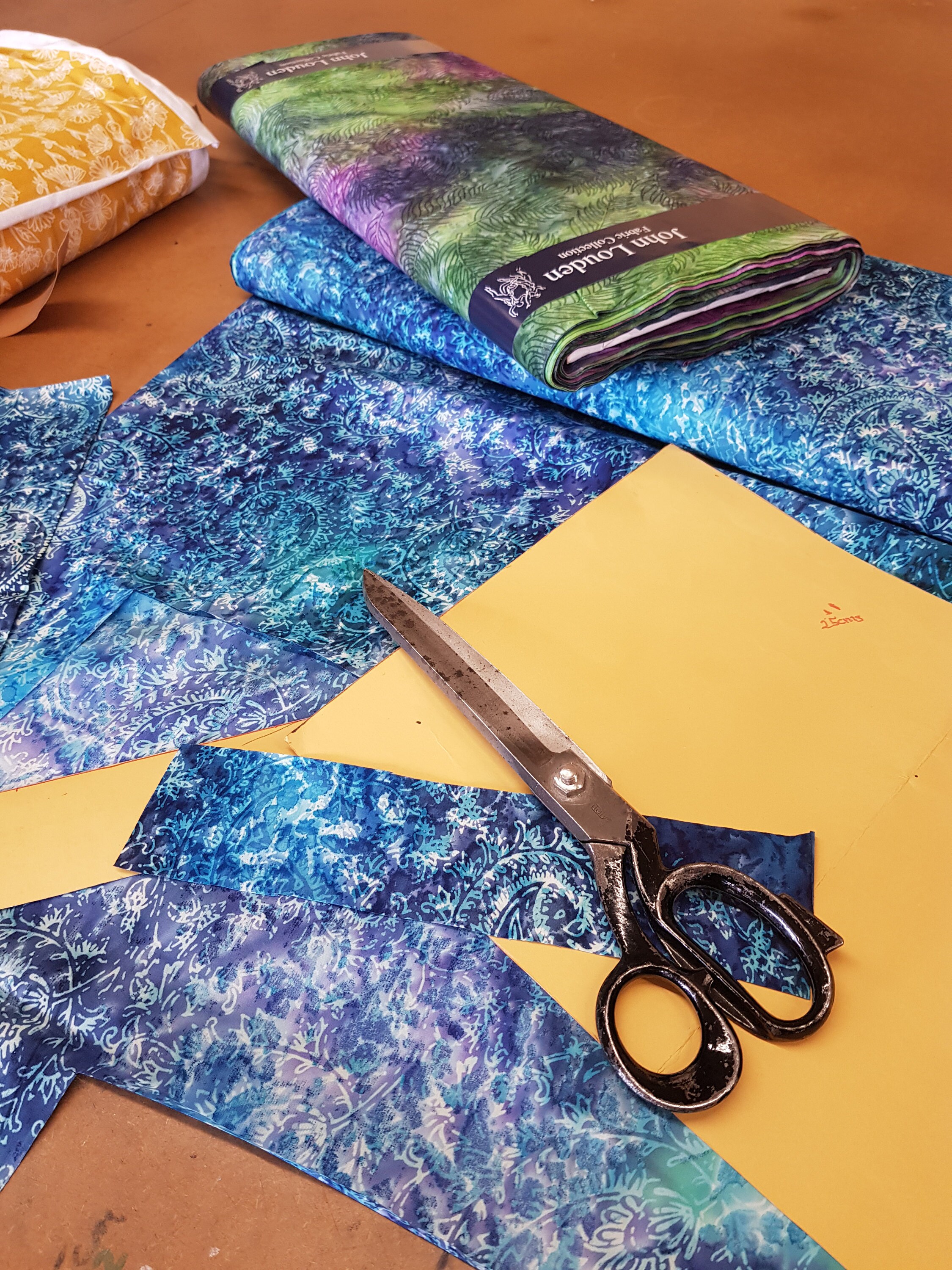 Where the products are made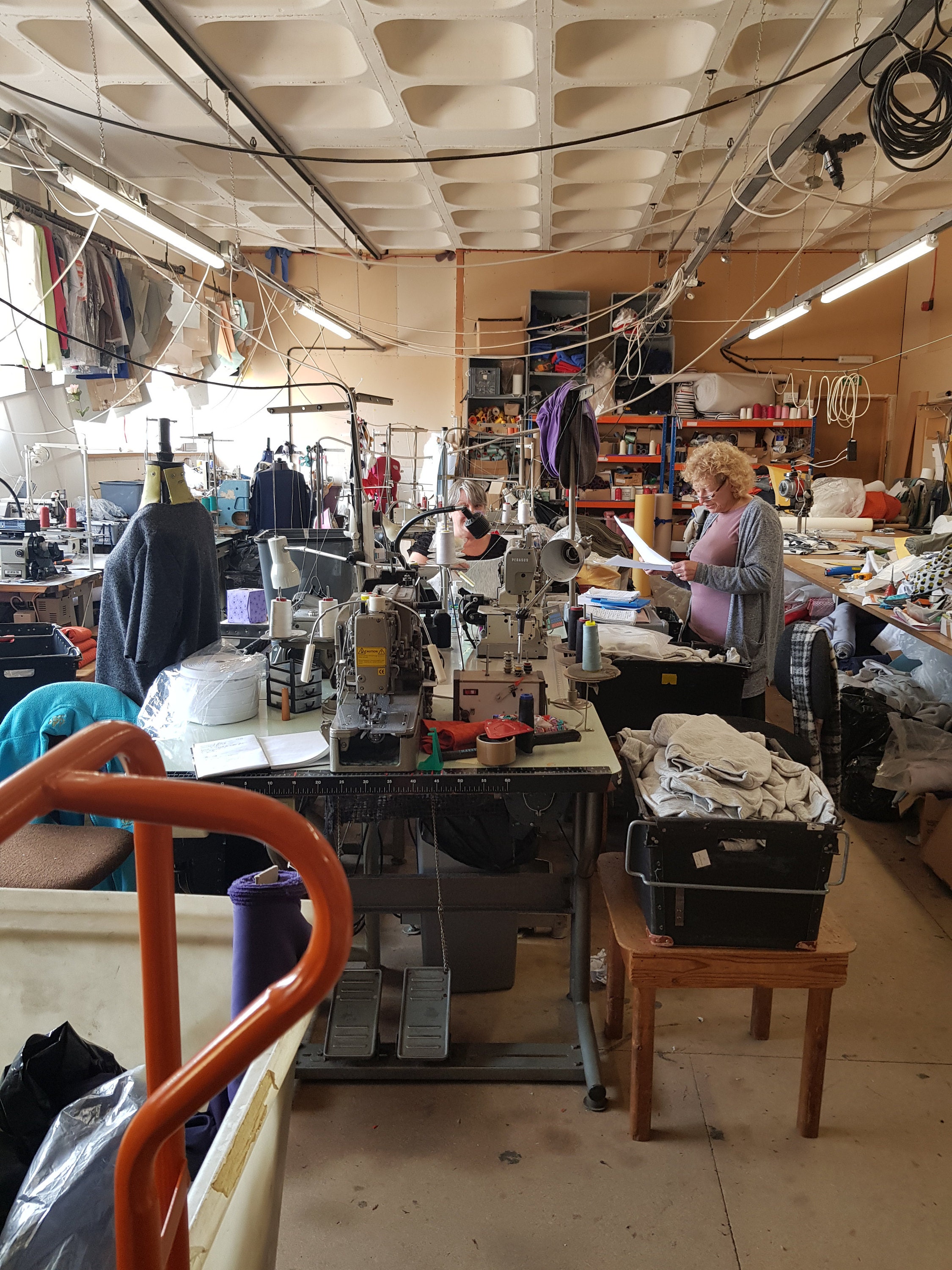 We are passionate about supporting local businesses, and use local artisans and small manufacturers to create our products. We really like the idea of supporting our local community as well as doing our bit to protect the skills handed down over generations. The small, family owned, factory in the picture above is only a few minutes away from our studio.  
 Imagery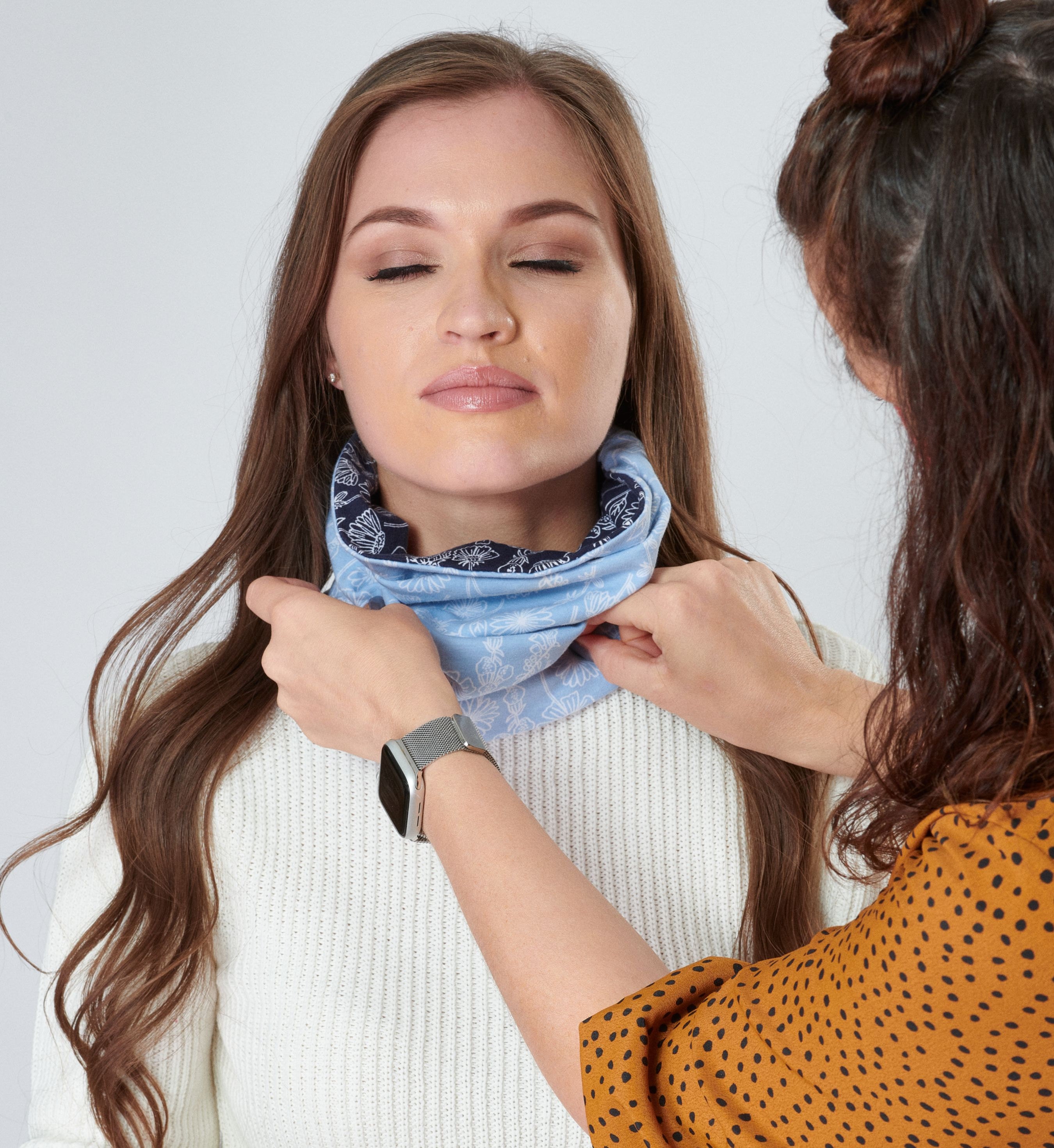 We employ a local photographer and models from our local model agency for our photo shoots. The photos are usually taken in our kitchen! Jan also shoots our flat lays which often show the finer details of our products. 
This is the family cat, Chloé, doing her own version of a 'Flat lay' while the 'other' model is on a costume change!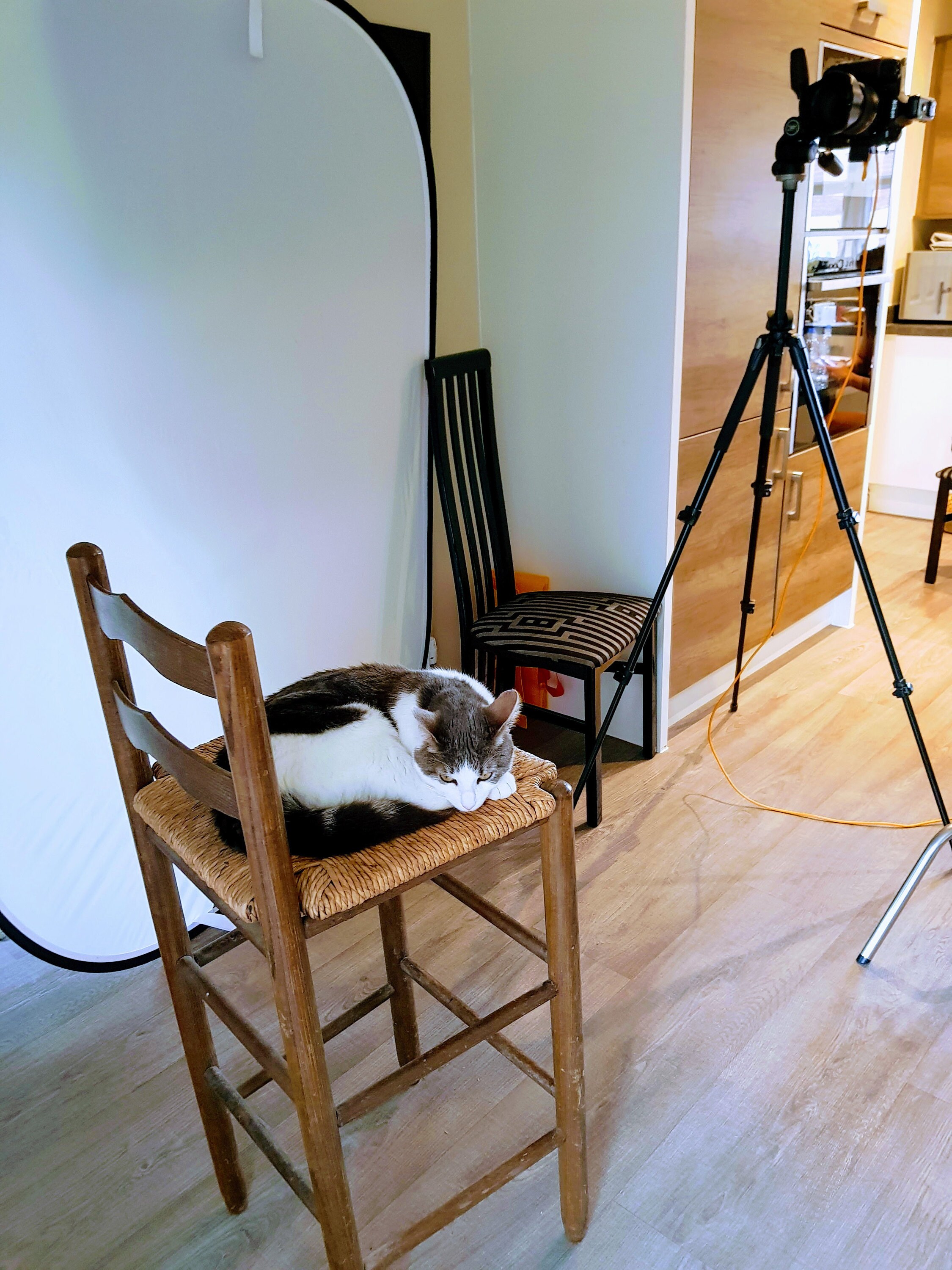 Picking and Packaging!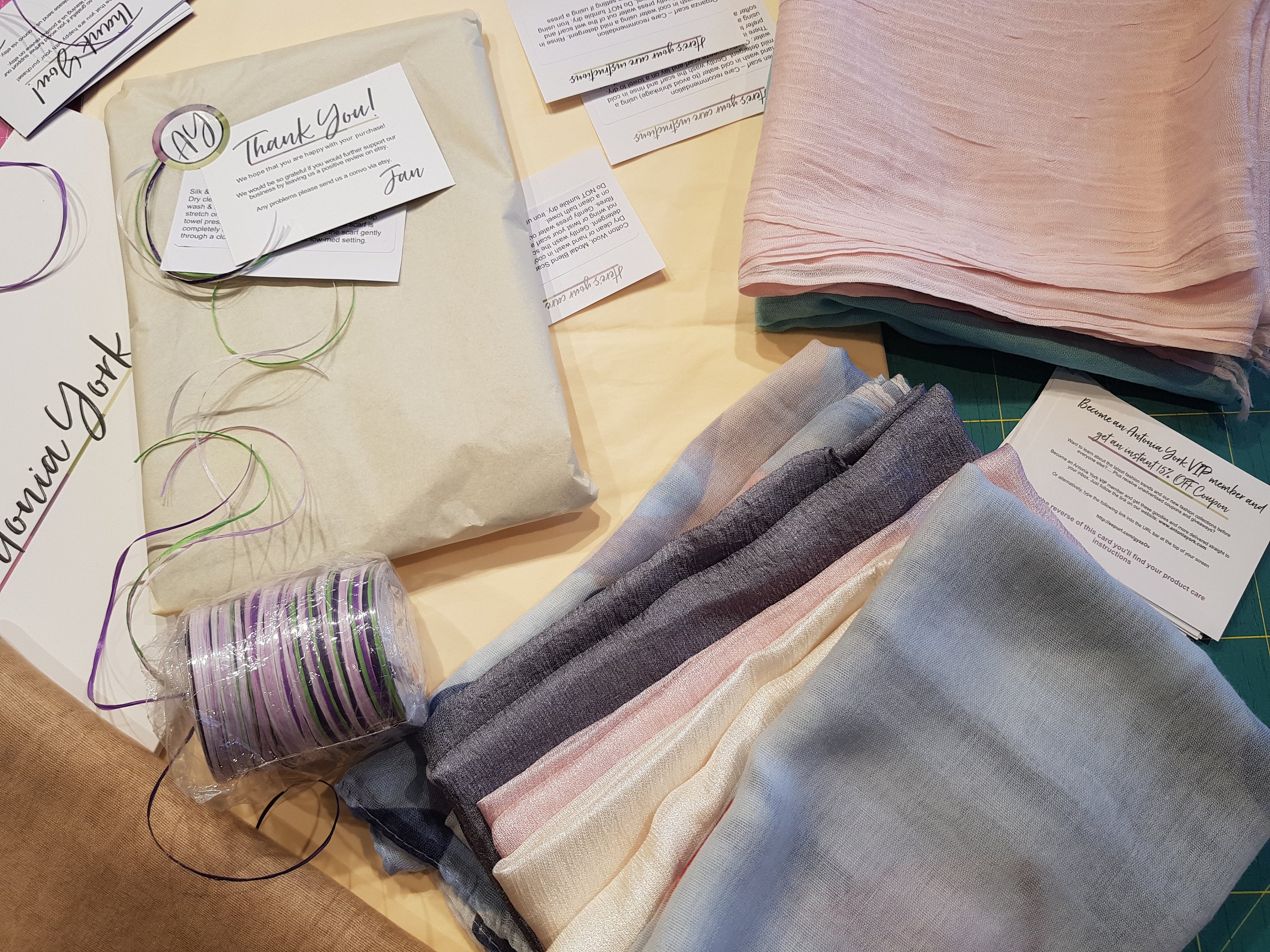 The creativity does not stop there. The look and feel of the packaging is important to us, we want our customers to experience as much excitement when opening their package as we had in producing it. 
We pride ourselves on completing the product with carefully designed packaging, which is thoughtfully sourced with sustainability in mind. 
We are not quite 100% plastic free but are happy to be now using only a very small amount since we changed our packaging to a recyclable 115gsm and 170gsm paper envelope. 
 From idea to the finished product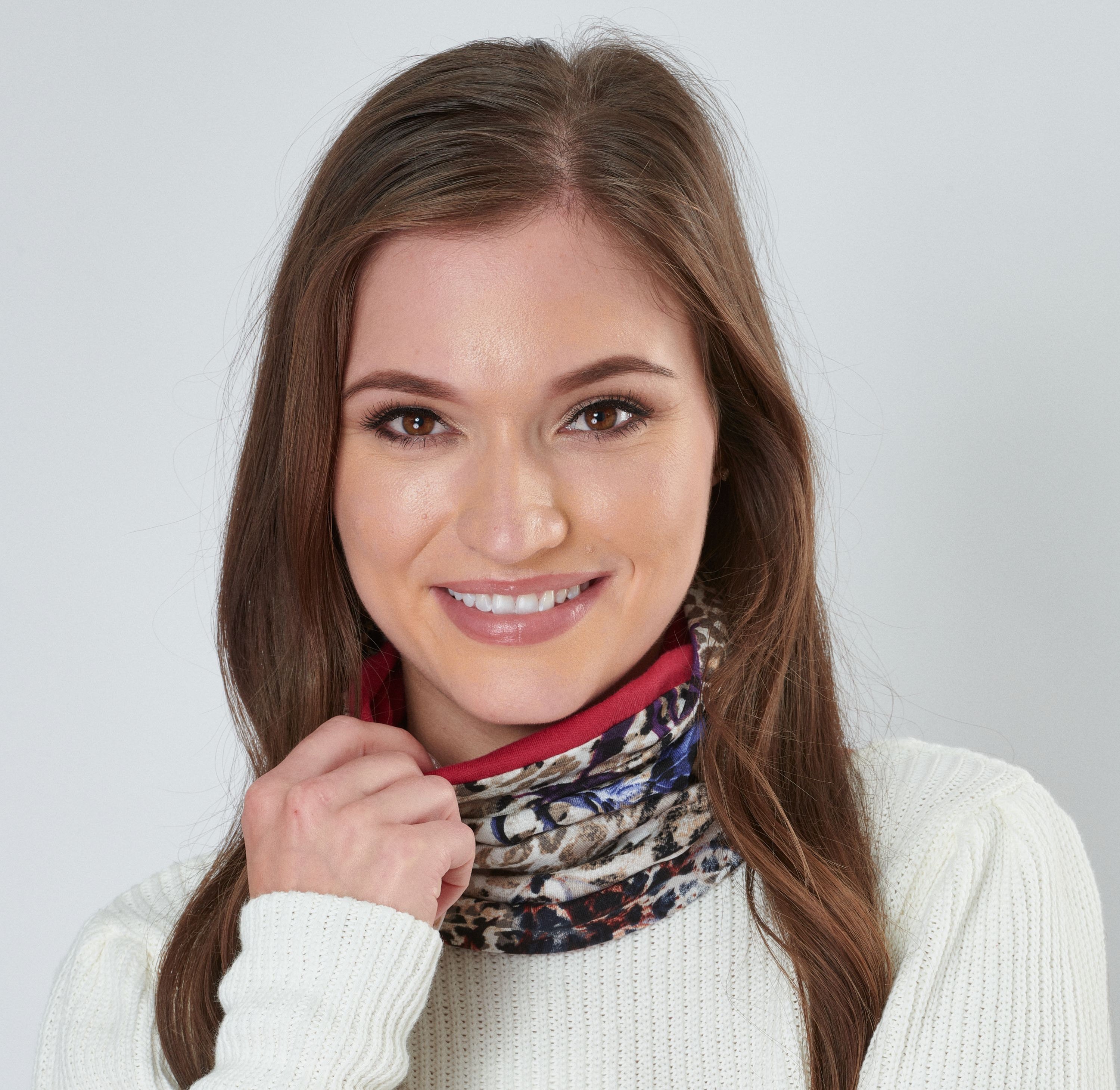 We hope that you have enjoyed this glimpse behind the scenes and that you now have an appreciation of how some of the products that you buy from us came to be.
As always, look for us on your favourite social media platform to share you views and to pose any questions that you may have.
Best wishes
Rob, Jan & Lucy